ABC Leisure Group Limited has been building and operating a hire fleet and providing full marina services to canal users for over 45 years, with a thorough experience of everything to do with narrowboats and boating holidays.
We are unique in that we own and operate 18 strategically placed marinas and a boat building operation which means we can, if required, personally provide almost all the services needed for the operation of a canal boat during its entire life.
ABC Leisure Group Limited was formerly known as Alvechurch Boat Centres Ltd and has been building and operating a hire fleet and providing full marina services to canal users for over 45 years.
Alvechurch Boat Centres was acquired by the current owners in 1993 when it had just three locations Alvechurch, Gayton and Anderton. Since then we have grown from the original 3 bases to 16 locations for hiring canal boats which provides access to most of the canal network in England, Scotland and Wales.
We acquired Wrenbury Mill in 1997, opened the Weighbridge Pub at Alvechurch Marina in 2001 and started operating boat hire from Falkirk in 2004. In the same year we acquired Wessex Narrowboats at Hilperton Marina Wiltshire.
In 2005, Viking Afloat with its four locations at Worcester, Whitchurch, Rugby and Gailey became part of our operation. In 2006 we acquired Red Line Boats at Goytre Wharf in the Brecon Beacons National Park.
With our diverse portfolio of canal related business it was decided in 2007 to rename the parent company ABC Leisure Group under which all the brands and activities would operate.
2009 sees another hire location at Union Wharf Market Harborough, and in 2010 Reading Marine at Aldermaston Wharf.
In 2008 ABC Boat Management was launched to look after and be the main point of contact for around 100 boats that we manage or operate on behalf of other individuals and companies. ABC Boat Management uses its economies of scale to acquire most of the services required from ABC Leisure Group marinas at a discounted rates making it a very cost effective management option.
We have continued to operate the hire fleets from 16 start locations under their original brands to ensure they maintain their individual uniqueness and culture. For our customers convenience, information about all the hire boats and locations are contained all in one place within our ABC Boat Hire brochure.
In 2018 we added 4 new marinas to our portfolio, New Mills, Fazeley Mill, Grove Lock and Kings Orchard. These new additions expanded our moorings capabilities considerably and added 3 new caravan sites to accompany our pitches at Whitchurch. Furthermore, New Mills also boasts 2 holiday cottages, The Bike Shed and The Hay Barn to go along side our 4 other canal side accommodations at Blackwater Meadow, Wrenbury Mill and Goytre Wharf. In 2021 we acquired Springwood Haven Marina in Nuneaton giving us a presence on the Coventry Canal.
ABC Leisure Group owns and operates 18 marinas and boatyards throughout the UK Inland Waterway system providing services for both our own hire fleets, passing boaters and privately owned boats. Most of our locations have either dry docks or cranes and a gas safe engineer so there is no job too large or small. In addition to a range of chandlery and boat parts at all these locations, we have a large well stocked chandlers at Hilperton Marina and an online chandlery. ABC Web Chandler can supply a variety of parts and accessories for boaters and boating direct to your door. We also have a brokerage or boat sales operation selling second-hand boats.
We have a boatbuilding operation based at Alvechurch that build high quality bespoke narrow boats from the steel hull to the final finish. In addition to this, there is "The Weighbridge" which is an award winning public house at Alvechurch Marina and the highly regarded "Moorings" licensed a la carte restaurant at Anderton Marina.
ABC Leisure group can do almost everything for canal boats and is committed to continue growing what it can offer the Inland Waterways boater.
Helping our customers escape to a slower pace of life on or near our inland waterways.
Meet the head office team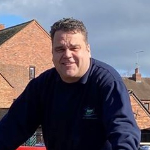 Edward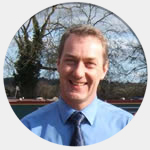 Alan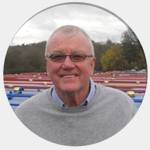 Kevin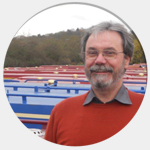 Stephe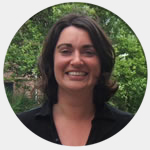 Haley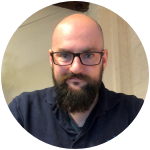 Sean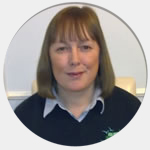 Dawn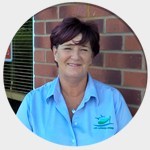 Jackie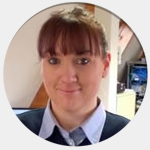 Lindsey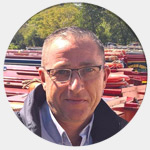 Dave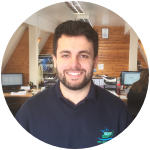 Jake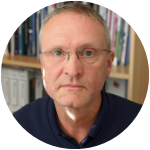 Stephen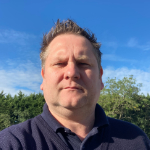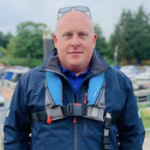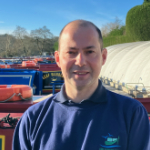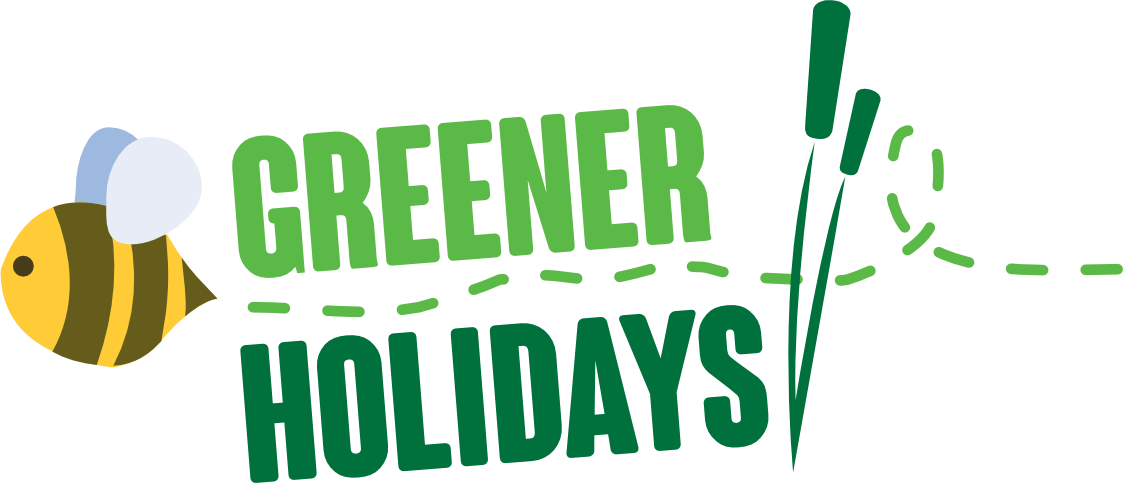 Not only are ABC Boat Hire holidays one of the most relaxing and rewarding holidays around, they are also one of the 'greenest'. Starting the moment customers board their floating home, a holiday cruising through some of the country's most breathtaking scenery, working the locks or sitting back with a glass of wine won't 'cost' the earth.
In fact an ABC Boat Hire holiday is estimated to be some 20* times better for the planet than spending two hours flying for a holiday overseas. We offer our customers the opportunity to offset the environmental impact of their holiday by donating to The Canal and River Trust Green Fund.
The Canal and River Trust is a registered charity which cares for 2000 miles of waterways in England and Wales. We suggest £5.00 per holiday which our customers can indicate on their booking form and all of which goes directly to The Canal and River Trust Green Plan.
In addition if customers select Gift Aid when making their donation it will be worth even more. For every pound given to the Waterways Trust they receive an extra 28 pence from the Inland Revenue.
Following the launch of our greener holidays campaign in 2008 we are pleased to report on some of the projects which have benefited from donations from customers and ourselves to The Waterways Trust Green Plan.
A section of traffic-free walking and cycling path has been constructed by Powys Council and Sustrans between Newtown, Llanllwchaiarn and Aberbechan on the Montgomery Canal. The 1.5km trail, which received a grant from the Green Fund, is part of the Montgomery Canal Walking and Cycling Project and forms part of Route 81 of the National Cycle Network. The stretch allows people to travel more easily and safely between local communities. It also allows better access to the Montgomeryshire Wildlife Trust's Pwll Penarth wetland nature reserve by bike or on foot.
The new Hanbury Lock Towpath will extend an existing route on the Birmingham & Worcester Canal, from Hanbury Wharf into Droitwich encouraging even more people to make use of the restored canals and visit the town.
Funding has also contributed towards the opening of the Action Outdoors Centre, Falkirk. A brand new outdoor activity centre on the bank of the Union Canal, giving young people in the region the opportunity to get out and get active. The centre offers a wide range of activities both on the canal and in the surrounding area.
A narrowboat holiday on the UK canals and rivers is the perfect way to explore the beautiful countryside of England, Wales & Scotland. Enjoyment of the holiday depends upon the sustainability of the canals, the towpaths and the countryside itself.
At ABC Leisure Group we are proud to actively work to reduce our impact on the environment. We consider all aspects of our operations and are constantly reviewing our activities and trying to minimise our environmental impact throughout the organisation. Although a narrowboat holiday is a very low carbon holiday we try to ensure we improve this and our general marina activities even further.
We make a donation to the Waterways Trust Green Plan to offset the small amount of carbon created by every holiday we provide. We also provide our customers with the option of making a donation to offset the carbon from their travel to and from the holiday start location.
All our holiday brochures, documents and information are available on the ABC Boat Hire website. Our hire boats are fitted with long life oil filters requiring only one oil change each year, reducing waste petrochemical and filter quantities. We use efficient modern diesel engines and encourage hirers to drive the boat responsibly by charging them directly for the actual fuel they use.
A plentiful supply of hot water is supplied to sinks and showers which is produced as a by-product from the cooling system of the engine. Boats are all provided with Ecover washing up liquid and our cleaners use a Diversy Leaver cleaning system. These reduce packaging waste and are completely and immediately biodegradable which has a minimum effect on aquatic life and the surrounding environment.
We endeavour to recycle as much of our waste as is practically possible and constantly look for ways of improving our impact on the environment. Waste from our sites is either pre-treated or sorted by the disposing companies.
Our boat building operations use as many materials as possible from recycled and sustainable sources and we try to fit low energy equipment where possible. We are able to build Eco hulls which limit wash that erodes banks and increases fuel efficiency.
Make a donation to CRT

Downs Syndrome Group
Day boat hire donated from Gayton Marina to the Downs Syndrome Group Northamptonshire
The Ark Project
ABC donated an Eberspacher heater worth £2000 for the Ark Project for young homeless people
Snowdon Challenge
Climbing Snowdon in support of men & women paralysed in sporting accidents
Baby Ava's Support Foundation
Day boat hire from Alvechurch donated.
Sight Concern Worcestershire
ABC sponsors Bob Strachan in aid of Sight Concern Worcestershire
The Kilworth Challenge
ABC match funded some of employees to take part in The Kilworth Challenge
Little Princess Trust
ABC donation to the Little Princess Trust
A Selection Of Archived Press and News Cuttings featuring ABC Leisure Group and it's employees.
For all press queries
Contact Haley Hadley, Sales & Marketing Director
on 0330 333 0595 or +44 1905610660 for overseas.
Canal & River Trust Interview with Edward Helps, former MD – View on CRT's Website
Canal Boating Times on Turnaround Day Events – View
Waterways Worlld PAn Article With A Redline Boat – View
Yorkshire Evening Post Article by Neil Hudson On An ABC boat. – View
Barging Round Britain ABC's Boat Featured In The Programme. – View Photo
Waterways World 3 Women Cruise Llangollen In An ABC Boat. – View
Inland Waterways Article on ABC Leisure Groups Expansion – View
Waterways World Article on Published Staff Tribute, Anderton – View
Waterways World Review Published in Magazine – View
Waterways World Interview on ABC Leisure Groups Expansion – View
Rushes on Green Apple Award Presented at House Of Commons – View
Worcester News on Featured About Coal Delivery By Water – View
Waterways Trust Green Light For Green Fund Initiative – View
Worcester Evening News on Canal Clean Up & Preservation – View
Everything Canal Boats is a trading name of ABC Leisure Group Ltd | Registered Office: Scarfield Wharf, Alvechurch,Worcestershire B48 7SQ
Registered in England No 2860394 | VAT Registration No 641002792